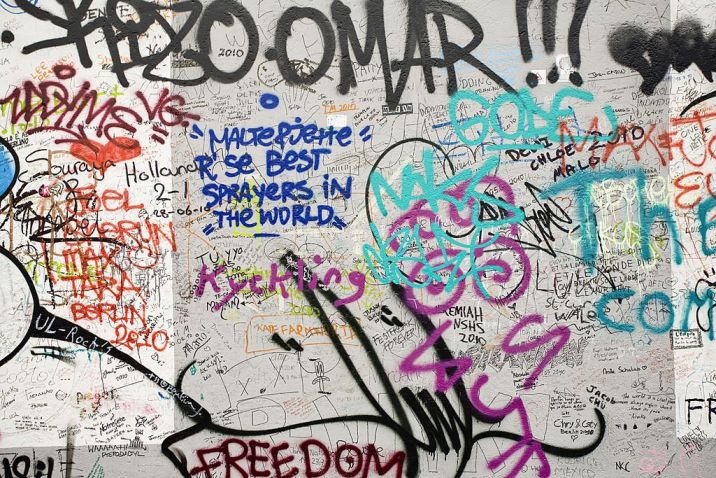 The Civic Registration Drive is an important Palestinian national initiative launched in 2010.
The Civic Registration Drive is an important Palestinian national initiative launched in 2010. Its purpose was to create a mechanism to register Palestinians around the world to vote for the Palestine National Council (PNC), the supreme legislative body of the Palestine Liberation Organisation (PLO). The outcome was an online voter registration mechanism, completed in 2013, which met international standards of data security, transfer and storage, and adhered to best practice in out-of-country voting procedures.
The voter registration mechanism was created by the Facilitation Office (FO) [hyperlink to the about us page] with official authorisation by the PLO [hyperlink to Abu Mazen's letter], and in collaboration with Palestinian and international institutions including the Central Elections Commission (CEC) and the United Nations Relief Works Agency (UNRWA). The mechanism was operational by September 2012 [hyperlink to the announcement], publicly agreed by all Palestinian political parties through a National Call for Voter Registration [hyperlink to the National Call], and underwent a test registration taking place in Yarmouk camp in Syria [hyperlink to Palestine TV video]. The Civic Registration Drive was due to roll out globally, starting with drives planned in Denmark and Lebanon, but the initiative was paused in the summer of 2013 and has remained so ever since.
This website explains how the voter registration machine and mechanism operates, and how it can be revived to facilitate the democratic rights of all Palestinians. The Facilitation Office (FO), as per its mandate, is making public the details of the project in order that the Palestinian public can better understand how the registration mechanism operates, the principles upon which it was based and its role within the broader efforts to reactivate and reform Palestinian national institutions. We hope this will inform the campaign work advancing the popular demand for inclusive elections to the PNC.
Despite the passage of time, the registration machine remains operational and can be revived to serve its purpose in facilitating the democratic inclusion of Palestinians. In this moment of unprecedented challenge to the Palestinian national cause, the need for reactivated and inclusive national institutions is more urgent than ever, and remains the central Palestinian priority in sustaining and advancing our national struggle. We invite all Palestinians to read through this website and learn more about the steps required in rebuilding our national institutions on a popular and democratic basis.
If you have any questions or require any further information, then please be in touch. We have a small team of volunteers at the Facilitation Office who will do their best to respond.
Professor Karma Nabulsi
University of Oxford
The Civic Voter Registration Drive for Elections to the Palestinian National Council (PNC) is a web-based voter registration mechanism, and set of procedures, through which Palestinians everywhere can be registered to vote and included in elections.
The system was built between 2011 and 2013, coordinated by a Facilitation Office (FO) consisting of organisers, web engineers and elections experts who developed the technical aspects of the machine, and offered political facilitation to take its work forward.
The project was directed and overseen by Professor Karma Nabulsi, based at the University of Oxford. Her work was supported by a small, permanent staff team, consultants and a much larger network of volunteers who worked on every aspect of the registration drive. This included community outreach and mapping, diplomatic facilitation, fundraising, graphic design and much else, drawing from a body of expertise in out-of-country electoral expertise.
Local preparations for the voter registration drives took place in countries around the world, with activists in Denmark, Germany, Holland and Lebanon at advanced stages of planning (choosing registration centres, coordinating with Palestinian Embassies and agreeing registration plans with Palestinian groups and parties), and interim plans created for Australia, Chile, Cuba, France, Italy, Saudi Arabia, Sweden, Syria and the United Kingdom (including draft plans and early community discussions). Other countries – Columbia, Egypt, Jordan, Tunisia, Spain, the United States and Venezuela  – were at earlier stages of community mapping and planning. Contact had been initiated in other countries whose registration drives were intended to take place during a second phase. Local volunteers from this work have chosen to remain anonymous, but are known to the communities they serve.
The registration machine itself was designed and built by a team of university professors working closely with an award winning Palestinian tech firm who undertook the software development.
Funding for the project came from private donations from Palestinian businesspeople.